Show 20 of 20 more recent messages
---
Had a nice visit today from Alan Monheit who just moved to Bucks County from Long Island. It was great catching up after 58 years! We may have seen each other at a reunion or two, but this was our first chance to chat one on one. Kee Kee Wah!Postcards from ~1968-1970 (click to zoom)
WFIL
May 15, 2020 14:15:20 (EDT)

I have just added another section to the website - the Knocker Arkhive. I've scanned and uploaded 104 issues of Final Knockers, Final Banquets, Kewanee Kouriers and more, for a total of 1589 pages of Kewanee history! Enjoy! Problems or suggestions, let me... (more)As world events become more intense, our thoughts return to Kewanee and our summers in tents.

WFIL
April 16, 2020 14:15:17 (EDT)

I'm sorry to report that we've lost another loyal KK alum, David Breakstone ('49-'54).

Serving as captain of the 1954 Red Team at Kamp Kewanee was one of his proudest memories.

Sandy Jo
April 7, 2020 19:30:55 (EDT)

Has anyone thought about doing a reunion on the internet?
Right now my High school class of 1962 is putting a ZOOM meeting together. We started collecting names 24 hours ago and right now we are up to 37. This includes people from the United States, and the Pacific Rim. With everyone having... (more)

Sandy Jo
March 27, 2020 22:06:34 (EDT)

Amen DaveThinking about all KK'ers hoping you are safe and well. Wish Mary Wren were around to solve this medical problem--although a bit more difficult than cracked toes. All of us must exercise patience so that we don't become patients. Dave Rutstein

Moose (posted by WFIL)
March 22, 2020 15:08:04 (EDT)

Jon (Moose) Adland made these remarks at the 2019 Reunion:

Kamp Kewanee 2019

It is hard to imagine for me that in 2020 it will have been 50 years since my final summer at Kamp Kewanee. The images are still so real in my mind: the tents, the mess hall, the flag raising, inspection, all... (more)

Thanks Mike for the kind words and you nailed what the reunion means to so many of us. KK will always be a part of us no mater where our journeys take us. I hope we can do this again even as the numbers continue to diminish slightly.

Stay safe everyone.

WFIL
March 19, 2020 22:39:34 (EDT)

The web site is back after a hard drive failure.

KEE KEE WAH

WFIL
January 30, 2020 20:13:19 (EDT)

Mike Lowenstein sent this in shortly after the reunion: Reunion highlights for me [Mike] included: 1. Seeing old friends, especially the "Kid's Table" discussed below. 2. Some really moving words from Moose, befitting a recently retired rabbi, and some other speakers, that will... (more)

WFIL
January 15, 2020 19:01:16 (EDT)

Lou Moskowitz gave this speech at the September 2019 Reunion: Kamp Kewanee was founded in 1916, in the middle of World War 1, five score and three years ago. That's 103 years for those that think that "score" means something else. When Lincoln delivered his Gettysburg address, in 1863,... (more)At the time I went to KK I was known as Ernest Schlosberg, my mother's married name. I went to one reunion, which was in the year that the camp closed, but can't remember exactly when that was. What year did the camp close? I walked away from that reunion with the 1947 plaque, the ones which... (more)

WFIL
January 2, 2020 15:59:21 (EDT)

Rick Vatz gave this speech at the September 2019 Reunion: My Kewanee -- Rick Vatz Greetings and Kee Kee Wah to all of you. This would have been a one-hour speech, but Bugs Melnikoff told me earlier that I could not repeat anything I had said at earlier reunions, so now it is about 5... (more)

WFIL
December 23, 2019 18:07:39 (EDT)

Linda Goldman sends this pic of Foster, Bob Shoenberg, and me (WFIL) at the September reunion.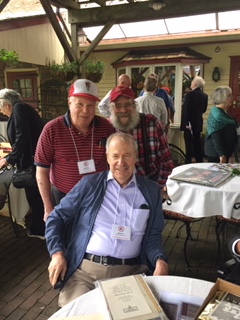 WFIL
December 21, 2019 18:33:53 (EDT)

Just sent in: Mike (aka Barrel) Lieberman and Bob Sprafkin together for the first time since 1958. (click to expand)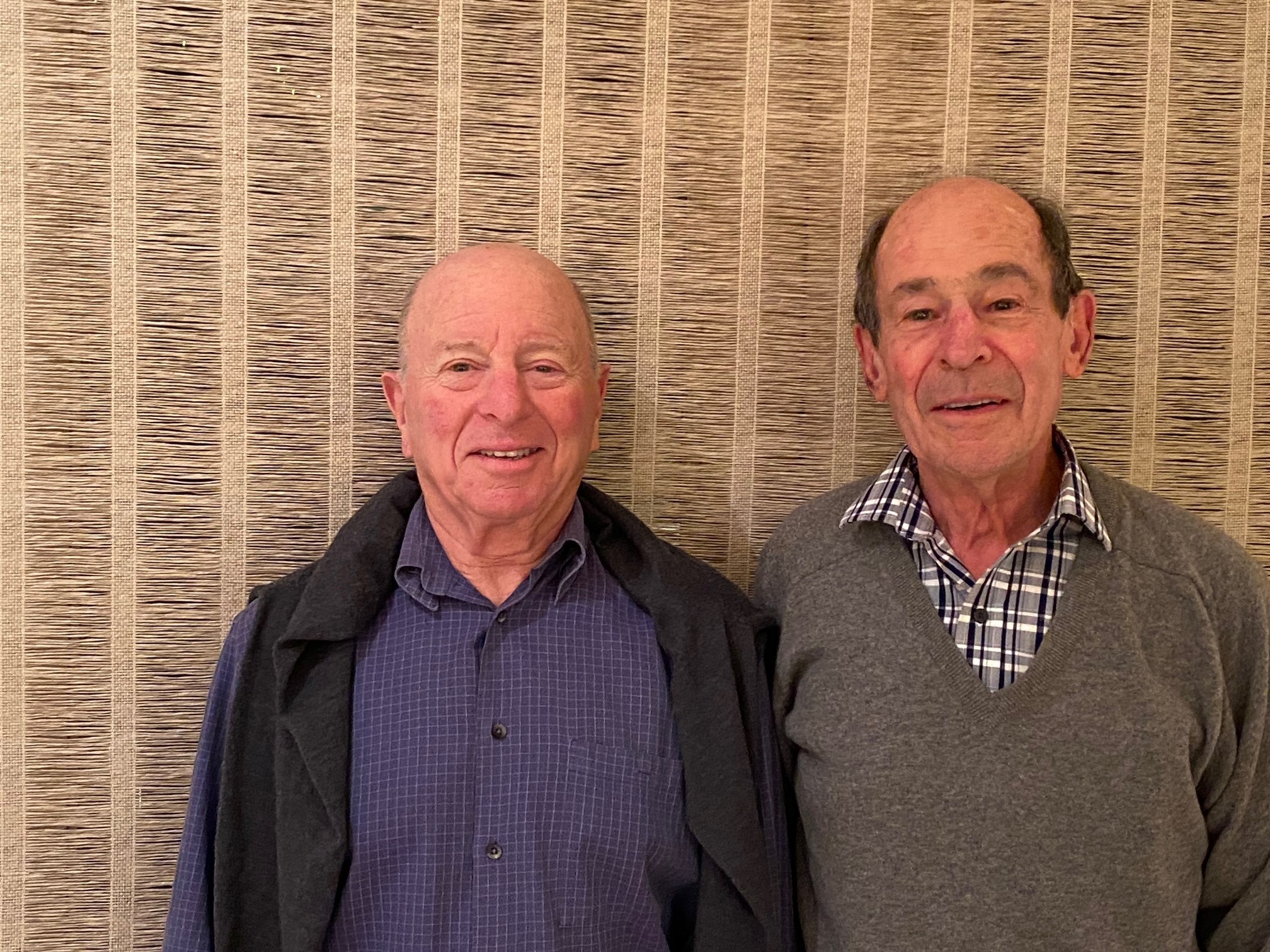 Sandy Jo
December 15, 2019 18:51:37 (EDT)

Thanks , I am now living in Southbury Ct, Heritage Village, and one of the people I have met went to Dallas High School and mentioned that the Football Coach there had just reach 103 years old, that would be Bob Dolbear, will tell her the connections to Bob and Frank and Kewanee, hopefully he has... (more)

WFIL
December 13, 2019 17:20:03 (EDT)

Sandy Jo - I think it was Robert (Bob) Dolbear, Frank's brother, who taught at Dallas High. Last I heard, Bob is still with us at age 103, living at the Village at Greenbriar in Dallas Township. The... (more)

Sandy Jo
December 7, 2019 19:20:32 (EDT)

Does anyone from the 50's era remember if HC - Frank Dolbear was a football coach at Dallas High School? If I remember right he had a son Trenny(?) who was at Kamp.
Thanks
---
Show 20 of 641 earlier messages